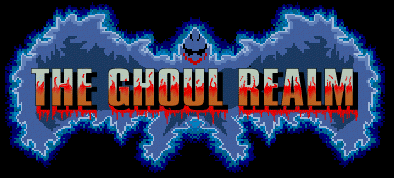 Final (?) Update: 10/31/07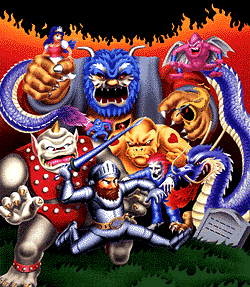 Welcome to The Ghoul Realm, your online resource for all things related to Capcom's Ghosts 'N Goblins series. I'm Rob. Most of you know me from The OPCFG and West Mansion: The Splatterhouse Homepage. I had stepped down as webmaster for this site almost three years ago. Since then I have decided to go ahead and archive the site here, as well as add a little bit of new information that's surfaced during that time.
THIS SITE IS ARCHIVE ONLY UNTIL FURTHER NOTICE AS OF 3/8/2007.
NO NEW SUBMISSIONS WILL BE ACCEPTED AFTER THAT DATE.

Don't forget to visit The Ghoul Realm's sister sites:

Most of the pictures presented here are from my collection, but pics that I couldn't get anywhere else are from other websites, eBay, or anywhere else I could find them. At the time I took them, I didn't have the website planned, so I can't contact the original owners for permission. If you see a pic that came from your site, and you either don't want it here or want credit for it (if you let me keep it, I'll credit you and link to your site), please let me know, as I'll comply immediately. I'm not out to piss people off, I just want to have a nice source for info on G'NG.
Ghosts 'N Goblins and all associated video games, characters, etc. are copyright © Capcom. This page is a fan site and is in no way associated with Capcom. The purpose of this site is simply to be a Ghost 'N Goblins information webpage. No profit is being made from this site and no copyright infringement is intended.

Remember - "Return to starting point. Challenge again!"

Yes, it may be egotistical of me to award The Ghoul Realm my OPCFG Award for Excellence in the Field of Classic Gaming, but dammit, I've worked hard on this site, and it does meet the criteria that I use when selecting sites to receive the award. Therefore, it stays.

*all text (except where specified) is © 2022 SCAR Productions*