Miscellaneous
A rather enterprising individual by the name of megalast has created a Ghouls, Ghosts & Goblins Visual Pinball game! Check it out: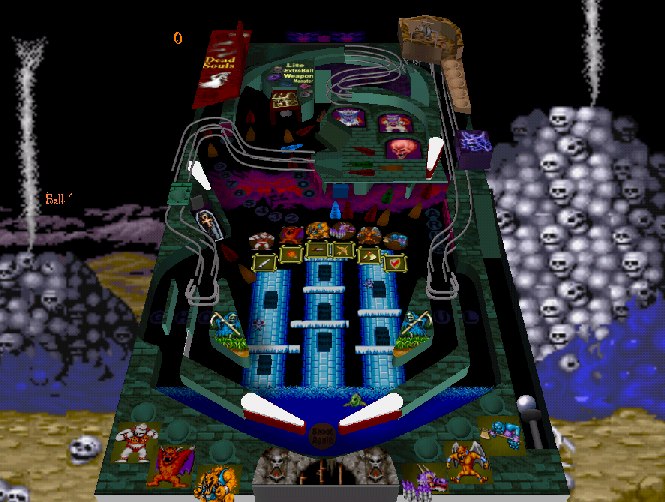 You can download Version 1.2 by going here - to run it, you must first have Visual Pinball installed, which you can download by going here. megalast has also created another pinball table using sprites from Ghouls 'N Ghosts called Dungeon Master. It too can be downloaded here - and check out the pic below.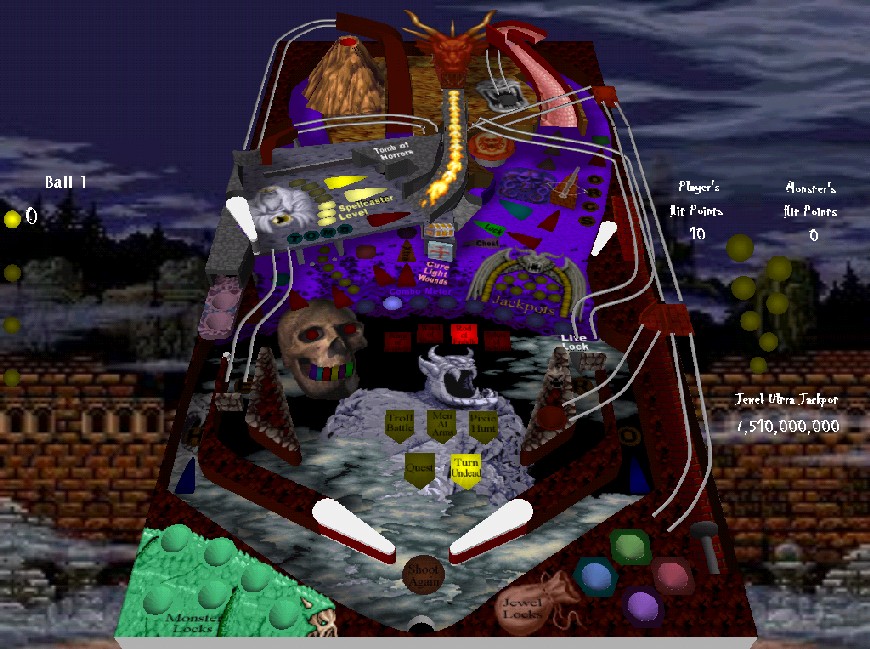 If you like these, wait until you see what else megalast has whipped up - a Splatterhouse pinball table! Check out my Splatterhouse site West Mansion for more details!
PROMOTIONAL AND RARE ITEMS
Here's some promotional items for the Maximo series

Maximo Promotional Clock (front) | (side) NEW!
Maximo figures from the Mid-Ohio-Con NEW!
Maximo Figures From Toymania (August 2003)
Maximo Vs. The Army Of Zin Figures
Maximo vs The Army Of Zin action figure
Maximo: Ghosts To Glory action figure
Another shot of the Maximo: GTG action figure
A nice shot of the Maximo: GTG action figure

FANFICS
Demon's Crest: Firebrand's Musings by Rob

MUSIC
Arcade Tones has a selection of G'NG ringtones for Nokia phones! Thanks to Pete Wilson for pointing this out!
Assorted G'NG MIDIs courtesy of Sara Jones! These are all grouped together into zip files - just download the file and open the folder to get to the MIDIs.
Ghouls 'N Ghosts

ANIMATION
Animated Gargoyle's Quest and Demon's Crest GIFs donated by Esteban!